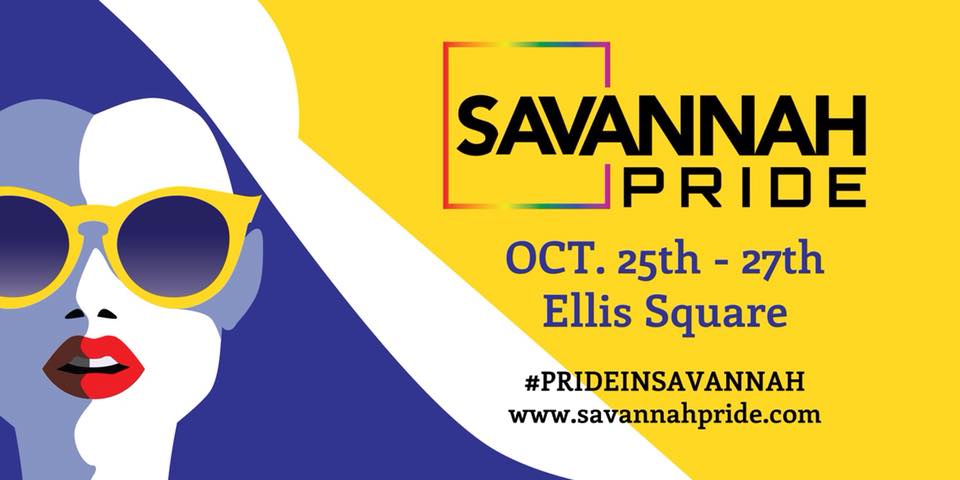 PRIDE SAVANNAH OCT25TH-OCT27TH
Location: Downtown Savannah, Ellis Square
Join G100 in support of PRIDE Savannah taking over the city October 25th-27th with great events like Masqueerade, Out in Savannah VIP party Friday night, Savannah PRIDE festival, Pawparade, Out in Savannah bar crawl and the official after party at Club One! Get tickets, go VIP, enter the Pawparade and everything you need to know about the Pride Festival in Ellis Square visit here.
Masqueerade Thursday, October 25th, 2018
7:00PM - 10:30PM
Savannah Is Burning
PRIDE kicks off with this one of a kind Southern twist on the old school drag ball. It's Halloween in Savannah, so you better werk! Pull together your most glamorous, wicked, or retro lewk and get on that runway, hunty. You're going to want to bring your whole house out for this party!
$30
($15 Students - Student ID Required for Entrance)
?
Attire: Costume suggested, not required
Savannah PRIDE Downtown Takeover & Pawparade
Ellis Square 10am- 6pm
Paw Parade, PRIDE Festival, live music, vendors, live DJ, G100's Mia on site, VIP bars, bar crawl and more!
Join us for the 1st Annual Savannah Pride Pawrade! Celebrate Pride and Halloween in costume with your furry pals at City Market in Savannah.
Saturday, October 27th
10:00AM-11:00AM
Saturday October 27th Savannah PRIDE Bar Crawl
12pm-6pm Ellis Square, downtown Savannah
THE QUEEREST BAR CRAWL IN THE SOUTH
PRIZES INCLUDE:
2 Night Stay for 6 from Tybee Vacation Rentals
PARTICIPATING BARS
B&D Burgers
Boomys
Chuck's
Congress Street Social Club
Pour Larry's
Stafford's
Wild Wing Cafe
and MORE!
The queerest bar crawl in the South is back and better than ever! No gayborhood? No problem! We're taking over Savannah!
Official PRIDE SAVANNAH After Party
Club One
1 Jefferson Street
Downtown Savannah
When the lights go down on Halloween in Savannah, the party is just getting started. You won't want to miss this wild night out!
Everything PRIDE at your fingertips here.